Franchising Solutions
Franchisee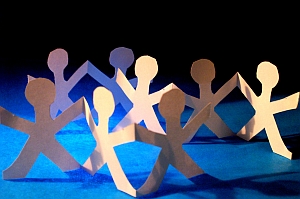 Buying into a franchise requires careful consideration and due diligence as it can be a significant investment. As your trusted franchise accountant, we will work with you in identifying your goals and realizing them, step-by-step from the beginning in searching to the commencement of the franchise business and subsequently growing it.
Our franchisee solutions
Establishing the structure


You will want the best structure for your circumstances and we can work that out for you including assisting with the relevant registrations.

Identifying the 'right' franchise business for you


There are a lot of franchises in the market and selection can be a confusing task. We will help you to find the franchise business that best suits you and assist from application process till commencement of the franchise business.

What if scenario


It is definitely a must to have absolute understanding of your franchise business in order to manage it effectively. This business stress testing will enable you to identify your business limits and how well it handles the unforeseen.

Business health check


It is crucial to be on top of things and ensure that things are on track. We can work closely with you to review your business health and benchmark it against your peers. We will work with you to ensure your franchise business stays healthy.

Cash flow analysis, forecasting and management


Whether this is your first franchise business or not, you will want to know how your cash flow looks like. We can help you to forecast and manage your cash flow taking into consideration of your industry, location and the brand of your franchise business.

Working with you to grow the franchise business


After such substantial investment of time and money into the franchise business, you will want to grow the value of the business as much as making good profits every month. Speak to us to see how we can help you to achieve that.

Working with you to build multiple franchises


Being a successful franchisee, you might consider having a network of franchise business. We will like to work with you to explore your growth options. A successful and sustainable growth is our mutual goal.

Taxation for franchisee


You will want your tax affairs to be managed well and by people who knows franchising. Our focus on franchising will ensure that.
Legal compliance
Similar to any other business, legal compliance can be daunting especially for new franchise owners. We can assist and explain to you of your obligations and further assist with ongoing legal compliance.