Software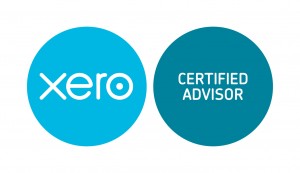 We are a Certified Advisor and Partner with Xero Accounting Software, a cloud based accounting software with over 200,000 users in more than 100 countries.
Some of the key benefits we discovered are:
Easy online accounting


​

You can access the software from anywhere as long as you have access to the internet. This includes accessing it from your smartphone.
Latest version
As the software is cloud based, Xero is maintaining and ensuring that the software is up-to-date. There is no software installation and updates that you need to do.
Affordable
The plan starts from A$29 per month to A$64 per month. You can choose the plan that best suit you and pay for what you need only!
Unlimited number of users
You can have unlimited number of users for the software. Therefore, business owners and the finance personnel can have their own separate user access. We are also finding it to be very useful where the business has a few owners and each owner can access the relevant reports when they want to and tremendously increasing transparency in the business.
User access level
The owner can decide the level of access each user is given, therefore protecting the confidentiality of the information while giving user the access that they need.
Efficient bank reconciliation
With automated bank feeds from the bank, you can now perform your bank reconciliation much quicker and easier.
Online invoicing
You can create your invoices online and email it directly to your clients. Or if you wish, you always do have the option of printing it and putting it in the mail.
Add-ons
You have the option of linking specialised software providers such as point of sale, inventory management, e-commerce and others to Xero. Therefore, you can customised your accounting package to suit your needs.
If you are not sure whether Xero is suitable for you, speak to us and we will analyse your requirements and advise accordingly. You can also try Xero for free through us with absolutely no commitment!
If you are currently using MYOB or Quickbooks and are not ready to change software, not to worry we can still assist.