Accounting & Tax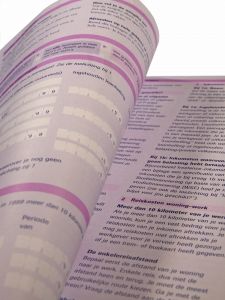 Managing a business or investments require significant resources and compliance with regulatory requirements. We recommend that these compliance requirements be outsourced so that the focus is on the business and investment. In addition, the competitive advantage you get through AscendPoint is the customized advice from a professional firm to ensure that you are in the best position from a business and tax perspective.
Industry
Automotive industry
Bakery industry
Franchising industry
Hospitality industry (restaurant, café, take-away etc)
Information technology industry
Medical industry
Sports and fitness industry
Technology industry
Business
Chemists
Convenience stores
Electronic commerce
Entertainment industry
Fast foods (McDonalds, KFC, Subway, 7-Eleven etc)
Franchisees
Grocers
Mobile commerce
Newsagents
Petrol stations
Property developers
Retailers
Small-medium enterprises
Telecommunication
Professionals and services
Advisory and professional services (lawyers, real estate etc)
Brokers
Courier services
Dentists
Doctors
Education industry
Franchisees
Health, beauty and wellbeing industry
Investors
Property investors
Small-medium enterprises
Tradesman
Travel agents
The above list is not exhaustive and do contact us to see how we can help you.
Our accounting and tax solutions:
Business setup


Setting up the right structure from the beginning will save you monies in the long term. We will identify the practical and relevant tax structure for you.

Bookkeeping services


It is crucial to have good records as it will provide you with an accurate picture of your business to help you to make an informed decision. We provide bookkeeping solution for small to medium enterprise.

Accounting services


Facing a complex transaction and not sure how to account for it? We can help. Talk to us and we will work out the solution with you.

Secretarial support


Not sure what your obligations are? We can advise you on your obligations and assist you in fulfilling your regulatory requirements.

Financial accounting and reporting


Businesses that know their financial position are more successful as they are able to respond to their business needs and allocate resources to where it is needed. Talk to us for our opinion and you will see things differently.

Profit & Loss analysis


One of the main goals of any business is the bottom line. With accurate recording and analysis you will be able to continue to improve profitability. We will work with you to achieve that.

Tax planning


The most effective way to save your tax monies is by planning. We offer tax planning services for all structures whether you are an individual (resident and non-resident), company, trust, partnership or self-managed superannuation fund.

Tax advice


Whether your circumstances have changed from what you initially planned or would like to know how to better manage your taxes, you can count on us. We provide tax advice for individual (resident and non-resident), company, trust, partnership and self-managed superannuation fund.

Tax compliance


Managing the business and all the compliance requirements are challenging. You will be delighted to know that we can prepare your end of financial year reporting, lodgement of income tax return, quarterly GST and BAS reporting.

Self-managed superannuation fund service


Superannuation fund is a crucial part of your retirement plan whether it is now or the future. A self-managed superannuation fund can be an effective planning vehicle. Talk to us to find out on how you can use this vehicle to the best of your circumstances.